Woven Orthopedic Technologies
Brandon Bendes, President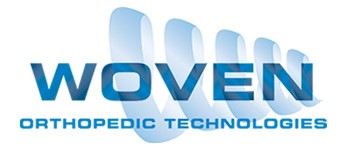 Woven Orthopedic Technologies was founded upon the desire to help make healthcare treatments better, easier, more efficient, less expensive, and ultimately more widely accessible to people around the world. Our patented and clinically proven Ogmend® Implant Enhancement System is cleared for use in the US & Europe to enhance purchase in compromised fixation scenarios that may be found in all types of patients. It provides surgeons with the first simple, elegant solution to enhance both fixation strength and boney ingrowth to achieve optimal screw stability immediately and over time. The company has achieved initial milestones including completion of product development, IP protection, clinical data collection, regulatory clearances, and supply chain optimization, and is now focused on commercialization.
UP