Conference Host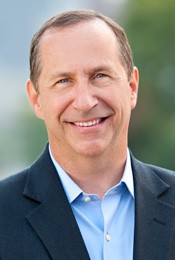 MB Venture Partners
Gary Stevenson, Co-Founder and Managing Partner
Gary Stevenson co-founded MB Venture Partners in 2001 after six years in healthcare investment banking and equity research. At MBVP, he has raised $120 million in committed capital to four funds and invested in more than 50 start-ups, most of which are focused on product solutions for musculoskeletal disease. He also spent seven years in a variety of general management roles with Abbott Laboratories. Gary holds an undergraduate degree in accounting from the University of Missouri. He also received an MBA from the J.L. Kellogg Graduate School of Management at Northwestern University. He is a certified public accountant and a chartered financial analyst. Gary is a board member or observer for several MBVP portfolio companies. Medtronic, Smith + Nephew, Zimmer Biomet, and Wright Medical have each acquired MBVP-funded start-ups. This will be his 18th year to host the MNVC.
mbventures.com
---
Session 3: November 13, 2020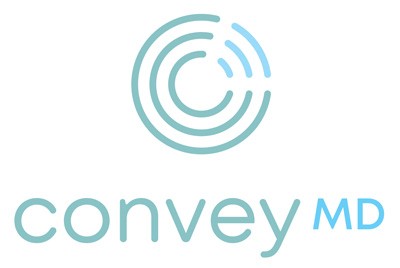 ConveyMD
Mike Donoghue, Co-Founder/CEO
Chris West, Co-Founder/CCO
ConveyMD is an educational podcast platform for physicians and other health care professionals. Physicians who download the ConveyMD podcast App will be able to select from a library of audio content that matches their specialty, purchase episodes created by leading experts, listen at their convenience, take a short quiz and earn CME credits from their professional society. ConveyMD offers a revenue sharing partnership with leading professional societies to develop content. We collect payments of in-App purchases of premium CME content and share revenues with our society partners. Other revenue streams include audio advertising spots on free podcast episodes, banner ads on our App, as well as industry- sponsored podcast episodes that appear on society channels.
www.conveymd.com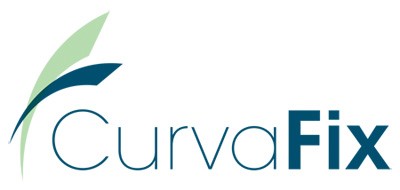 CurvaFix
Steve Dimmer, President and CEO
Bart Balkman, Chief Commercial Officer
CurvaFix, Inc. is a privately held medical device company headquartered in Bellevue, Washington. CurvaFix is developing implantable products to improve fracture repair in curved bones. The company's first product, the CurvaFix Rodscrew, has received FDA 510(k) clearance for use in the treatment of pelvic fractures.
curvafix.com
Hyalex Orthopaedics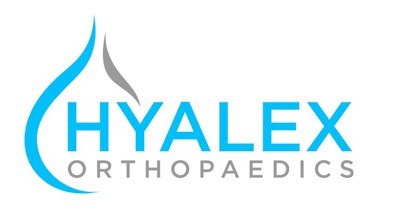 Mira Sahney, President and CEO
David Myung, MD, PhD, Co-founder and Board Member
Hyalex Orthopaedics is an award-winning, medical device start-up developing transformational synthetic cartilage technology and implant systems for diseased and damaged joints. The company's products, which are currently being advanced to the clinic, are based on its platform technology, HYALEX® Synthetic Cartilage – the first synthetic cartilage material engineered to mimic the properties of native hyaline cartilage. The company's leadership team has over 150 years of combined experience in cartilage and orthopaedics and has raised more than $33MM in Series A funding from venture investors including Canaan Partners, Osage University Partners, Johnson & Johnson Innovation, and Strategic Healthcare Investment Partners. Hyalex is headquartered in Lexington, MA.

Simplify Medical
David Hovda, President & CEO
Brian Polonet, our VP Sales & Marketing
Simplify Medical is a medical device company focused on cervical spinal disc arthroplasty, using innovative, MRI-compatible materials designed to optimize diagnostic imaging and decrease ionizing radiation to patients. It features an anatomical design with a mobile, semi-constrained articulation to optimize motion.  Simplify Medical is located in Sunnyvale, California. The company is conducting two IDE studies on Simplify® Disc for one and two-level treatment of cervical radiculopathy.
simplifymedical.com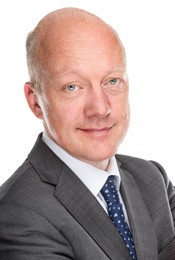 Sectoral Asset Management
Michael Sjöström, Senior Partner, Co-Founder and Head of Investments
Mr. Sjöström has managed Sectoral's biotech strategy from 1994 until 2014. He has been part of Sectoral's private equity team since its inception in 2008. In 2018, after serving as CIO for 17 years, he became Senior Partner for the company's Private Equity team. Mr. Sjöström founded Sectoral Asset Management with Jérôme Pfund in 2000. Prior to establishing Sectoral, Mr. Sjöström worked for two Swiss banks and, in 1993, joined Pictet & Cie in Geneva as a pharmaceutical analyst. From 1994 until October 2000, he was the Portfolio Manager of Pictet Fund-Biotech and head of the pharma analyst team. Mr. Sjöström graduated in 1987 from the University of St.Gallen with an MBA in Finance and Economics. He obtained his CFA charter in 1996.
sectoral.com
Sectoral Asset Management
Marc-André Marcotte, Partner & Chief Operating Officer
Marc-André joined Sectoral Asset Management in 2006 and was promoted to Managing Director in 2013. He is a Partner, responsible for leading Medical Technology private equity investments. In addition, he is overseeing the firm's operations and he is a member of Sectoral's Executive Committee. He is currently a director on the board of Curvafix and an observer to the board of Highlife SAS. He has previously served as a director of Shockwave Medical Inc. Marc-André graduated from Sherbrooke University in 1997 with a Bachelor of Engineering and completed a Master of Business Administration at HEC Montreal in 2003. He obtained his CFA charter in 2010.  Prior to Sectoral, he worked at CryoCath Technologies (acquired by Medtronic), a company specializing in the development of products for the treatment of Atrial Fibrillation, as the Director of Quality and at Arterial Vascular Engineering (acquired by Medtronic) in Vancouver as an engineer for angioplasty catheters. He has over eight years of experience in the development of Medical Devices.
sectoral.com