Conference Host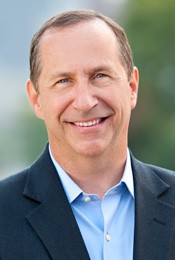 MB Venture Partners
Gary Stevenson, Co-Founder and Managing Partner
Gary Stevenson co-founded MB Venture Partners in 2001 after six years in healthcare investment banking and equity research. At MBVP, he has raised $120 million in committed capital to four funds and invested in more than 50 start-ups, most of which are focused on product solutions for musculoskeletal disease. He also spent seven years in a variety of general management roles with Abbott Laboratories. Gary holds an undergraduate degree in accounting from the University of Missouri. He also received an MBA from the J.L. Kellogg Graduate School of Management at Northwestern University. He is a certified public accountant and a chartered financial analyst. Gary is a board member or observer for several MBVP portfolio companies. Medtronic, Smith + Nephew, Zimmer Biomet, and Wright Medical have each acquired MBVP-funded start-ups. This will be his 18th year to host the MNVC.
mbventures.com
---
Session 4: November 20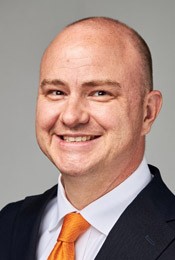 Smith & Nephew
Eric Heinz, Director, Business Development
Eric Heinz is a Director of Business Development supporting the inorganic growth strategy for Smith & Nephew's Orthopaedics franchise.  Eric joined the company in 2017, and has lead multiple M&A deals, specializing in robotics, digital and enabling technologies.  Eric began his career as a product development engineer with Medtronic Sofamor Danek in 2001.  He has held marketing and business development roles with industry leaders Intuitive Surgical and Zimmer, as well as investment banking and management consulting engagements through his own consulting firm.  Eric holds a B.S in Bioengineering from The University of Illinois, Urbana-Champaign, and an M.E.M. from Christian Brothers University.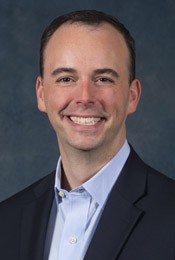 Medtronic Spine & Biologics | Restorative Therapies Group
Kip Roberts, Strategy & Business Development
Kip Roberts is the Senior Director of Strategy & Business Development for Medtronic's $4.0 B Cranial & Spinal Technologies (CST) business headquartered in Memphis, TN.  In this capacity, Kip supports strategic planning and portfolio management for CST in addition to facilitating mergers and acquisitions. In 2019,  Kip led the Titan Spine transaction as well as the subsequent integration effort; an acquisition that is largely regarded as helping reinvigorate Medtronic's growth in the Spine segment.  During his 12 years with the company, he has held various roles from market development to product management.  Notably, in 2013, Kip was tapped to lead the stabilization and turn-around of the unit's $700M flagship biologic franchise, INFUSE Bone Graft (rh BMP-2), following two years of well-documented turmoil.   Prior to joining Medtronic, he served in a neuroscience sales role with Eli Lilly & Company.  Kip earned an M.B.A  from University of Memphis and currently resides in Collierville, TN.
medtronic.com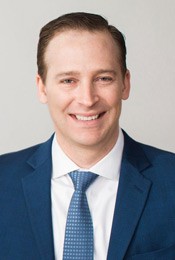 Stryker Joint Replacement
John Speer, Senior Director of Business Development and Strategy
John Speer is responsible for strategy, acquisitions, investments and partnerships for Stryker's largest division. He has held a variety of roles, in F500 companies and startups alike, primarily structuring venture and buyout transactions.  He is also a proud veteran, serving as an active duty pilot in the United States Air Force for 12 years, and spent most of this time in the B-2 Spirit stealth bomber.  John holds an Bachelors in Mechanical Engineering from Carnegie Mellon University and an MBA from Harvard Business School.

Treace Medical Concepts, Inc.
John T. Treace, CEO and Founder
Based in Ponte Vedra, FL, Treace Medical Concepts, Inc. is a privately-held medical device company focused on advancing the standard of care for the surgical management of bunion deformities. The Company's patented Lapiplasty® 3D Bunion Correction™ procedure is designed to reproducibly correct all 3 planes of the bunion deformity and address the root cause of the bunion, while allowing patients to return to their active lives quickly. With over 20,000 Lapiplasty® procedures performed to date, the patented Lapiplasty® 3D Bunion Correction™ procedure represents a new paradigm in the assessment and surgical management of hallux valgus, a deformity of the foot which affects about 60 million Americans and results in approximately 400,000 surgeries in the United States annually.
treace.com