Medtronic Spine & Biologics
Kip Roberts, Strategy & Business Development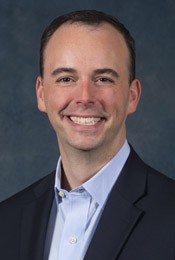 Kip Roberts is the Senior Director of Strategy & Business Development for Medtronic's $4.0 B Cranial & Spinal Technologies (CST) business headquartered in Memphis, TN.  In this capacity, Kip supports strategic planning and portfolio management for CST in addition to facilitating mergers and acquisitions. In 2019,  Kip led the Titan Spine transaction as well as the subsequent integration effort; an acquisition that is largely regarded as helping reinvigorate Medtronic's growth in the Spine segment.  During his 12 years with the company, he has held various roles from market development to product management.  Notably, in 2013, Kip was tapped to lead the stabilization and turn-around of the unit's $700M flagship biologic franchise, INFUSE Bone Graft (rh BMP-2), following two years of well-documented turmoil.   Prior to joining Medtronic, he served in a neuroscience sales role with Eli Lilly & Company.  Kip earned an M.B.A  from University of Memphis and currently resides in Collierville, TN.
UP