Sectoral Asset Management
Michael Sjöström, Senior Partner, Co-Founder & Head of Investments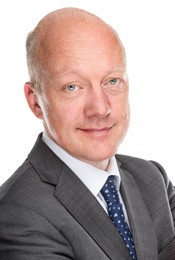 Mr. Sjöström has managed Sectoral's biotech strategy from 1994 until 2014. He has been part of Sectoral's private equity team since its inception in 2008. In 2018, after serving as CIO for 17 years, he became Senior Partner for the company's Private Equity team. Mr. Sjöström founded Sectoral Asset Management with Jérôme Pfund in 2000. Prior to establishing Sectoral, Mr. Sjöström worked for two Swiss banks and, in 1993, joined Pictet & Cie in Geneva as a pharmaceutical analyst. From 1994 until October 2000, he was the Portfolio Manager of Pictet Fund-Biotech and head of the pharma analyst team. Mr. Sjöström graduated in 1987 from the University of St.Gallen with an MBA in Finance and Economics. He obtained his CFA charter in 1996.
UP